On my life's quest to find out why people do what they do and how life works I came up with "Chains On The Brain. I explored the Law of Attraction and studied people like Wallace Watles, Jerry and Ester Hicks, Joe Vitalie, Bob Proctor and Randy Gage.

This page was created by artist David Goff  to introduce his photography series Chains On The Brain and his new self help book Chains On The Brain. The book teaches us how to have Zero Limits and release our self imposed limitations. The Chains On The Brain art prints and the Chains On the Brain book are for sale on this site. You can also book the Chains On The Brain seminar. Buy The Book Today!


Learn the secrets to 

Releasing Your Self-Imposed Limitations

to buy the Book.

Also available on Amazon

SEE THE EXHIBIT 

Location to be 

announced soon.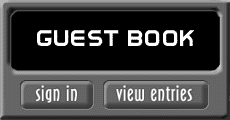 Copyright D. Goff Originals 2016 -2021

WORLD CLASS ARTIST AND SPEAKER DAVID GOFF BBB LAW OF ATTRACTION, LIFE CHANGING EXHIBITION

DAVID GOFF HAS CREATED THIS THOUGHT PROVOKING EXHIBITION AND BOOK WHICH CONTAINS A LIFE TRANSFORMING MESSAGE BASED ON THE LAW OF ATTRACTION AND SELF DETERMINATION